Necklace to honor Lanea inghean Uí Chiaragáin's receipt of the Order of the Opal.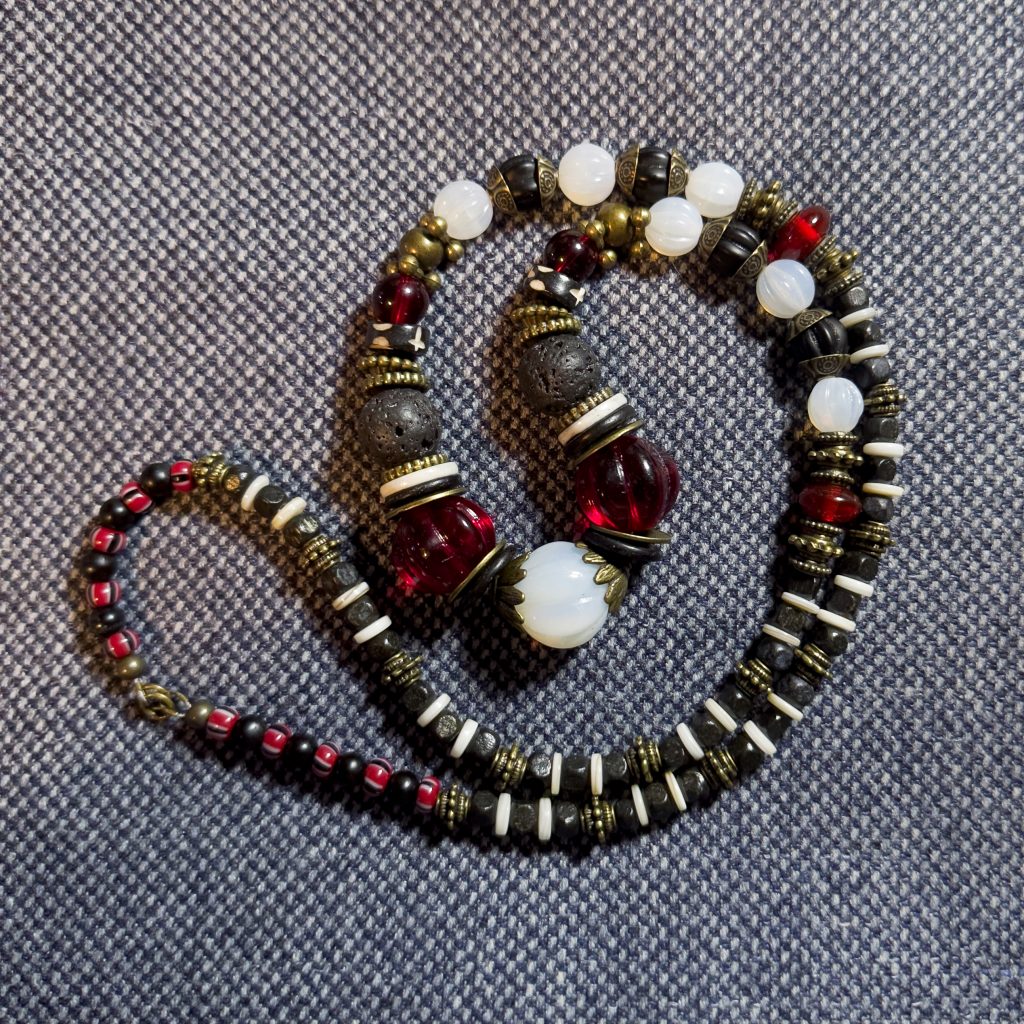 Intended to coordinate with the scroll object I'd made for her with its use of red translucent glass, (faux) opal melon beads, and bronze metal, I've called this necklace a "stealth opal" because traditionally this award is celebrated with a medallion attached to a necklace. Instead, this version integrates the stone within the necklace itself, as she once did for my Coral Branch.
(It's a thing.)
Alongside the shinier red, opal, and bronze, the volcanic rock has the same feeling as the black aging of the mirror I'd made for her, and juxtaposed with the formality of the layout I thought the roughness provided a dichotomy she'd appreciate.
My necklace designs aren't usually intended to be a historical as much as surface detail for an outfit, and this is no exception. They remind me of sandcastles made by dripping wet sand between your fingers: organic and structured both at once.